Hey, hey guys~
Sooo... Brenda has posted up her collection and she asks me to post mine up...
Mine is pretty grossly dinky (I think for size/variety xD) compared to hers HAHA
I have a big mascara obsession... as you can see.. I have about 10+ mascaras!!!
Anyways, I couldn't actually fit everything into one picture so I put it 2!!
Enjoy =D! Click for a better view!
(sorry guys, this is stricly a show off post haha xD)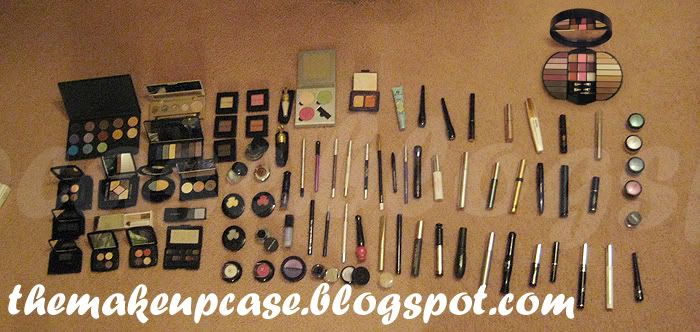 Show us your make up collections!!!
Do you have an obsession about one thing too??
Any other mascara freaks out there??!??! haha!!
Have a great weekend everyone~
-Much Love
Christina